The Queenslea provides a unique combination of accommodation and services: Serviced Apartments for seniors, Residential Aged Care and state of the art health and wellness services combine with an Early Learning Centre to create a vital and connected place to live right in the heart of Claremont.

Final internal fit-out of the building is well underway and Multiplex is on target to complete the building by March 2021, enabling us to schedule our opening for April 2021. Landscaping has commenced and will be completed early in 2021.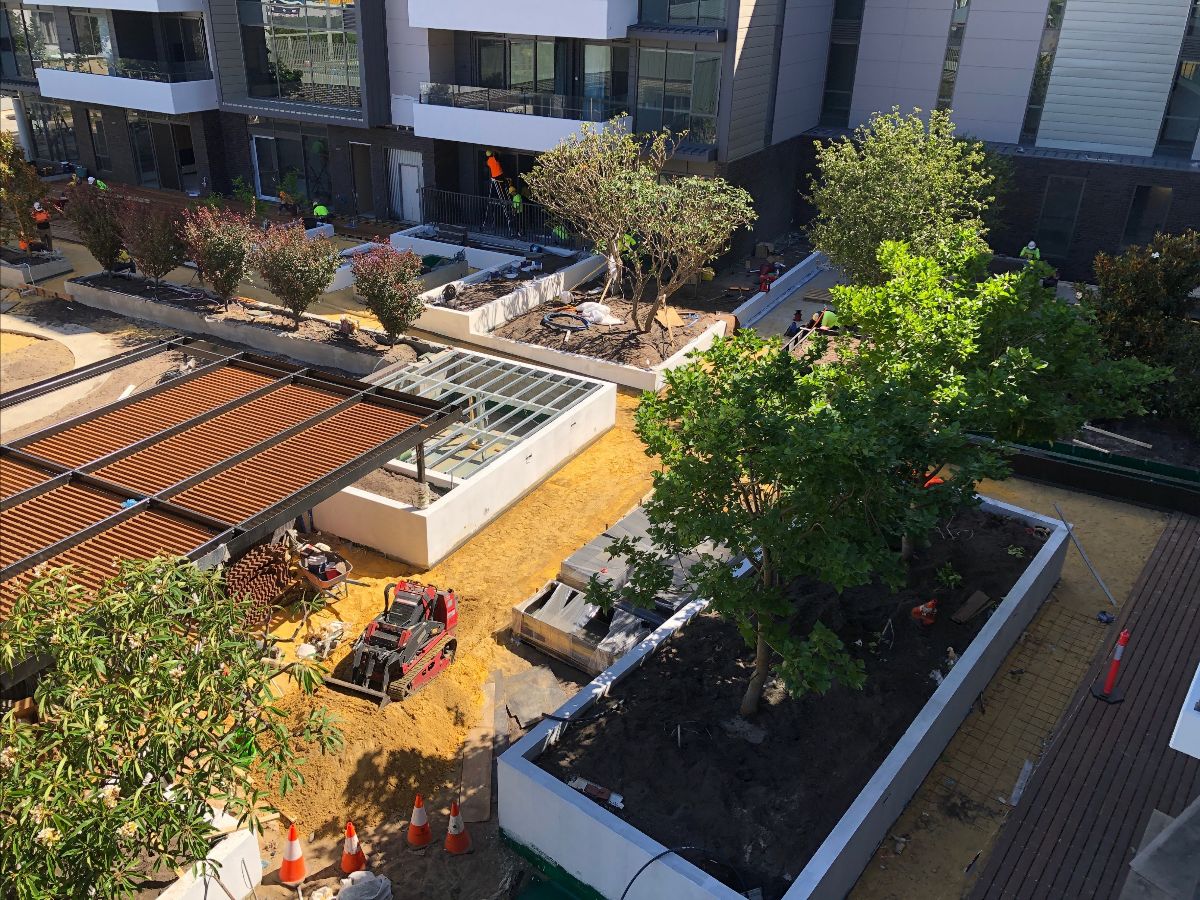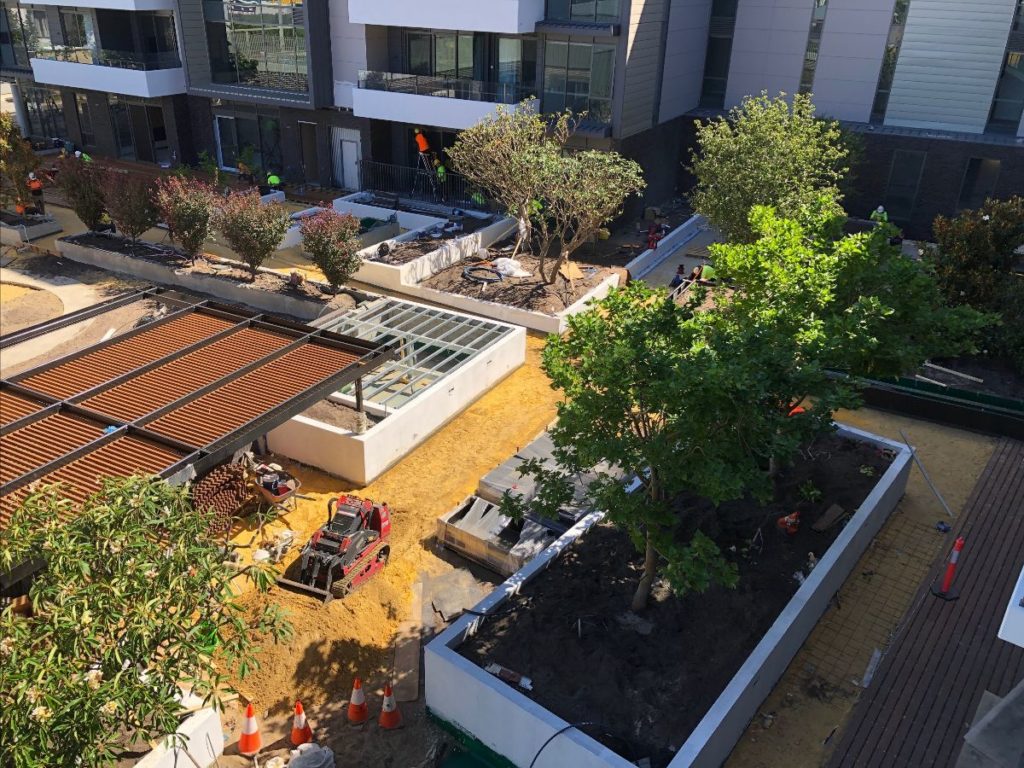 The importance of gardens
At The Queenslea we have embraced the concept of Biophilic Design: a well established architectural design strategy adopted to increase occupant connectivity to the natural environment through resident engagement with nature, space and place conditions. This concept has health and socialisation benefits for our residents, enhancing their vitality at every stage of life. At The Queenslea, our residents will enjoy generously sized private and shared balconies with outlooks and connection to the outdoors. In addition, the heart of The Queenslea includes thoughtfully curated gardens and courtyards where our residents, their friends and families will be able to socialise in a secure and comfortable environment in all weather conditions, whether actively participating in our supported lifestyle and wellness programmes, or passively enjoying a cup of tea in our cafe.
Finally, our location within the popular Claremont-on-the-Park precinct promotes access to all the lifestyle activities and amenity that Claremont is well known for.
Upcoming Events
In early 2021 we will commence hosting a series of social and information coffee mornings where you can meet our Directors and hear from guest speakers.
In the meantime we are now accepting expressions of interest to live at The Queenslea. Click here to arrange a private consultation at our new Display Suite at Claremont-on-the-Park.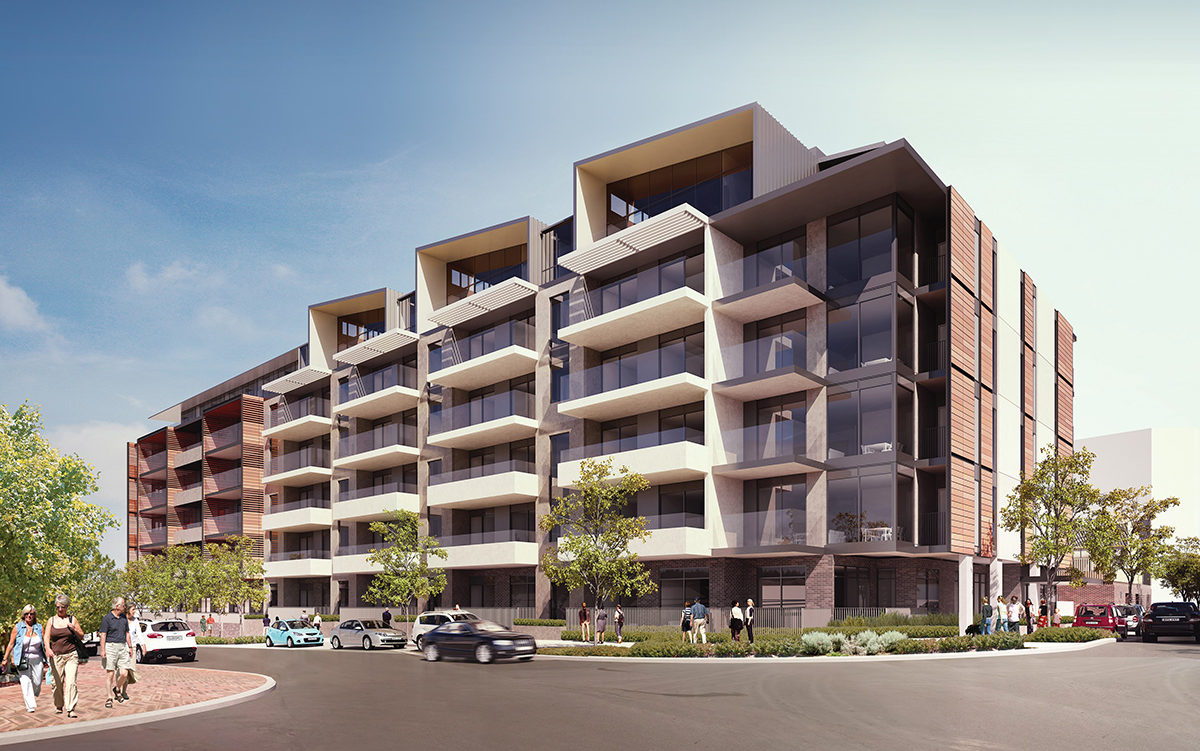 IMPORTANT DISCLAIMER: The Serviced Apartments will be operated under a retirement village scheme in accordance with the Retirement Villages Act 1992 (WA) (Act). Oryx is in the process of arranging for the memorial required under the Act to be lodged with Landgate. Oryx is seeking expressions of interest in the Serviced Apartments from prospective residents. However, until the memorial is lodged at Landgate, Oryx and its agents, employees, related entities and contractors will not be inviting any persons (or their agents) to make applications, offers or proposals to enter into a residence contract, being a contract which creates or gives rise to a right to occupy an apartment at The Queenslea (Invitation), either via any Oryx Communities/The Queenslea website or other form of media, document, communication (whether written, electronic or verbal) or via any means (Material). Nothing in the Material is intended to be, and is not to be construed as, an Invitation.
---
If you wish to speak to someone about your situation or that of a loved one, or would like to book a tour, please don't hesitate to contact us or book a tour online.