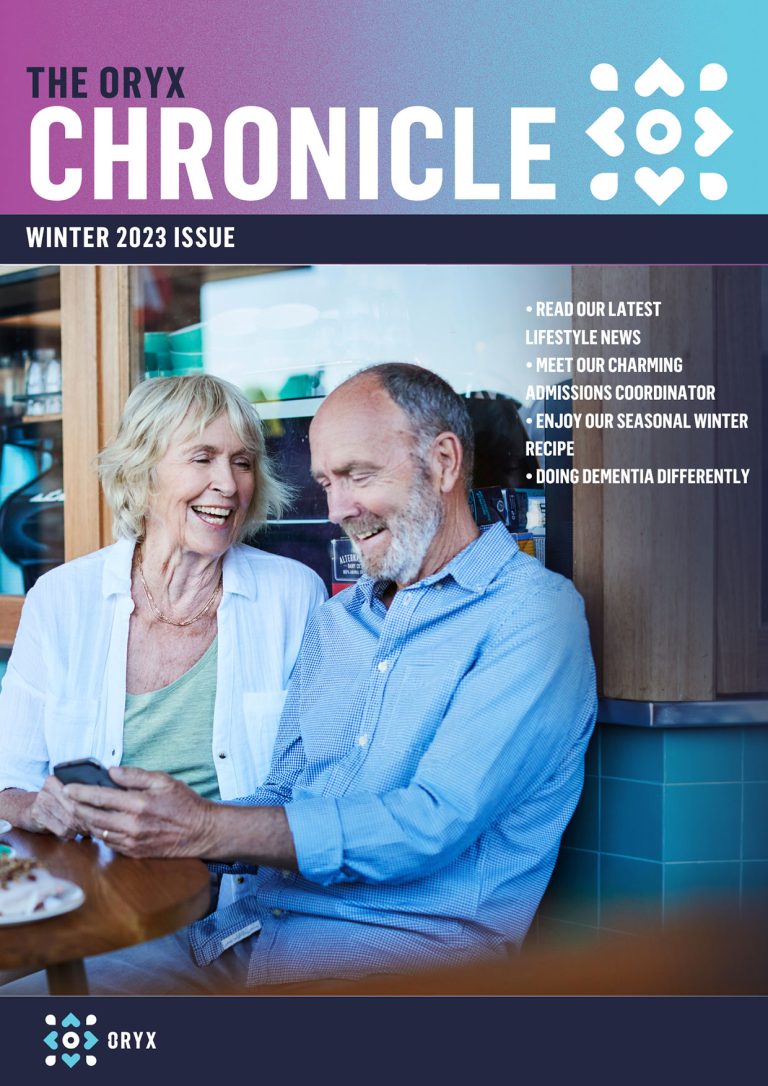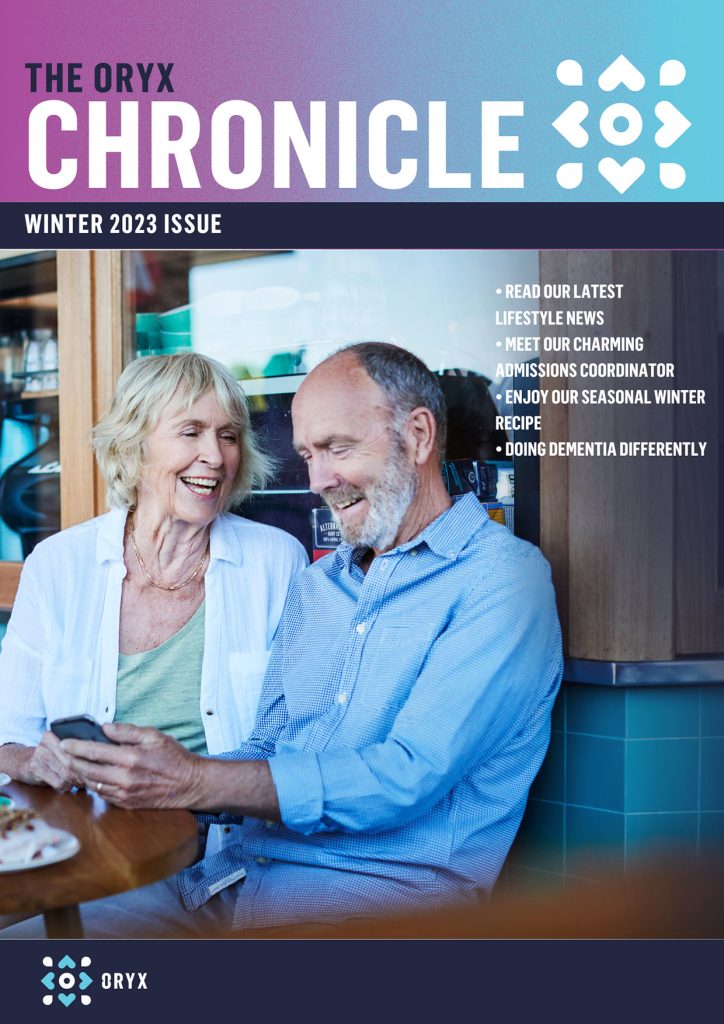 Welcome to The Oryx Chronicle – our quarterly newsletter that keeps you up to date with all the happenings at The Richardson and The Queenslea. In the Winter issue we chat with Mini Polizzi; one of our Admissions Coordinators, get to know our feature resident Dr Lais Grewar and read all our about the future of aged care and our intergenerational program interview with the ABC Radio.
Take a look at some of the entertaining lifestyle activities that our residents have been getting up to, and try out our Chef's recipe for Speedy Carrot Soup – a simple and delicious winter warming meal!
Read more in the latest issue of the Oryx Chronicle newsletter.