< Back to News
The Queenslea Claremont on ABC News: The future of aged care
Featured online on 19th June, read the full article here.
---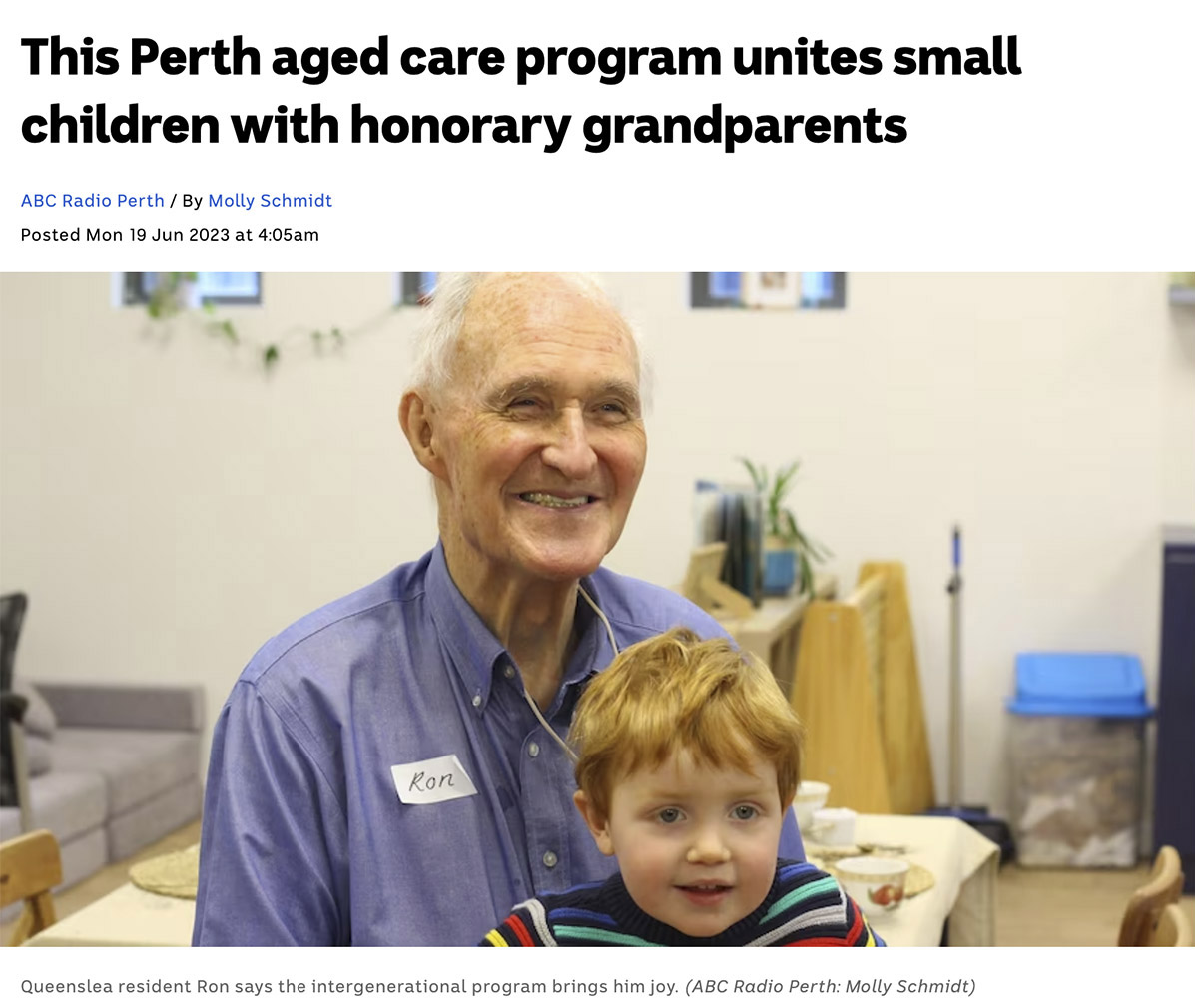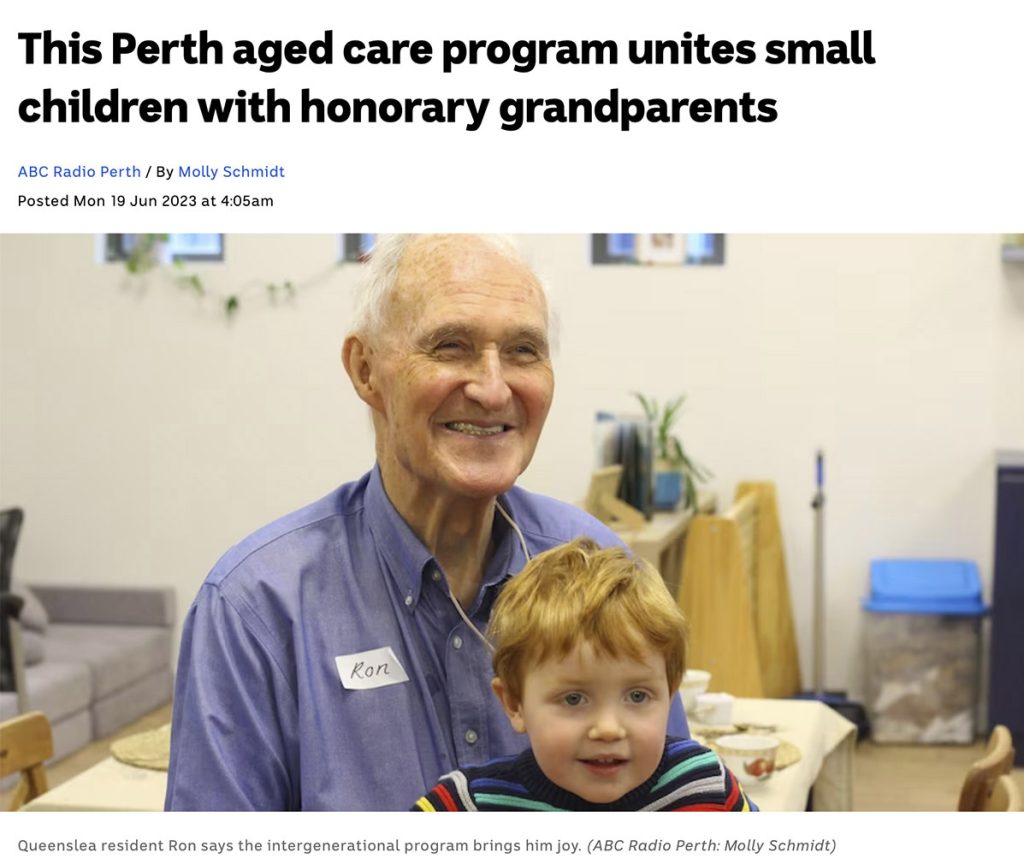 The first of its kind in Perth, The Queenslea Claremont's intergenerational program encourages our aged care residents to interact with the children from Ngala Early Learning on a weekly basis.
Last week we were proud to speak to journalist Molly Schmidt from ABC News about how this innovative program has been brought to life, and the amazing benefits it offers for both the children and elderly residents.
"With the residents it's interesting because at first they can be hesitant but once you get them there not only do their facial expressions change, but they're more mobile, they start walking around and engaging with the children, it's amazing."

Melissa Taylor, Program Coordinator