< Back to News
The Richardson provides placement to the first graduate of the Youth Focus Vocational Support Program
"When people support each other incredible things happen"

~ unknown
At The Richardson we are committed to supporting a person's right to live their best life, the way they choose. By 'person' we mean everyone in our community, from our extensive care team to our residents and their families. No doubt, during these uncertain times the world is beginning to acknowledge how integral care staff are to the fabric of our society and how important it is to provide opportunities for them to learn, grow and be recognised.
This week we would like to share Aaliyah's story with you. From homelessness to university, we were so pleased to support Youth Focus in making Aaliyah's dreams a reality. By providing a placement at The Richardson to complete her Individual Support Ageing program, Aaliyah was able to commence a course at Curtin University with the hopes of becoming a Registered Nurse in the future.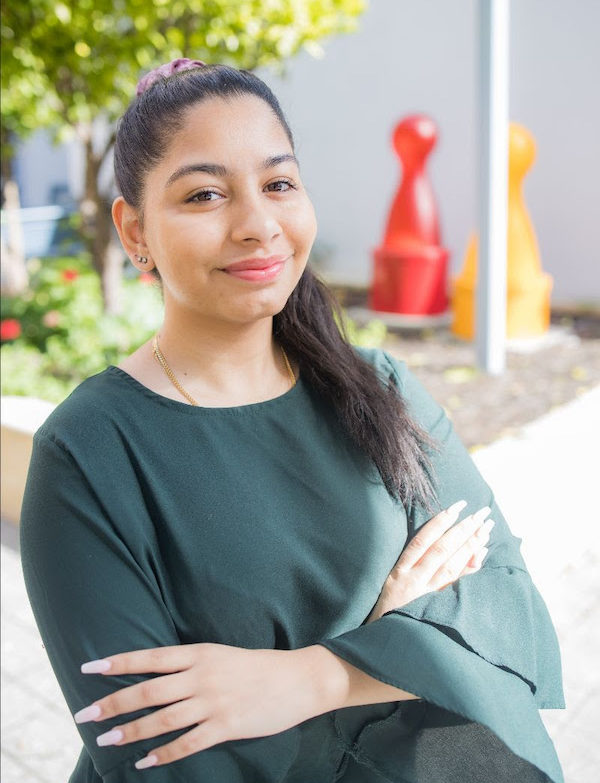 'My dreams have become a reality'
Aaliyah Seedat has come a long way in a year. From homeless, struggling to finish Year 12 and facing a range of mental health challenges, the 18-year-old Leederville woman is now on her way to a career in aged care – the first graduate of the Youth Focus Vocational Support Program.

In the midst of a personal crisis and wracked with depression, anxiety and panic attacks, Ms Seedat moved out of home at 17 and sought refuge in crisis accommodation before linking in with Youth Focus for counselling and mental health support.

Last month she graduated from a 16-week flexible learning program in Individual Support Ageing and has been accepted to a Curtin University preparation course to help her fulfil her ambition of studying nursing.

"I was going through a lot. I had left home and was in crisis accommodation. I was in a pretty dark place," Ms Seedat said. "I had bad depression and anxiety; every day was hard. In my crisis accommodation, there would be days where I wouldn't go to school for a week I was so depressed.

"My support worker Mercedes was extremely supportive and opened a lot of opportunities for me, including help with financial hardship. I am so grateful for the support of Youth Focus. With this help my dreams have become a reality."

You can read the full story here.
We look forward to working with Youth Focus in the future to help support young people in finding personal and financial independence.
If you wish to speak to someone about your situation or that of a loved one, or would like to book a tour through The Richardson, please don't hesitate to contact us on (08) 9381 2800 or book a tour online.