< Back to News
The Queenslea Claremont – Platinum Design Certified Retirement Apartments
Platinum Design Certification – it's all about making your life easier and safer
Completion of the finishing touches continues as scheduled at The Queenslea Serviced Apartments.
Our Serviced Apartments have been designed with your comfort, safety, security and ease of access as core design features, making the home easier for you to live in even as your physical abilities and needs change with age.
Following recent site inspections of the nearly complete Serviced Apartments by specialist registered Livable Housing Australia (LHA) Design Guideline Assessors, we are pleased to announce that each Apartment has now formally been certified as having been awarded Platinum Certification by LHA.
What are the LHA Performance Levels?
Not all retirement village units, and very few apartments in general, will qualify for an LHA performance level. It was important to Oryx to create Apartments that genuinely cater for our residents needs as they might change over time and so we invested in the expense of designing our Apartments to the highest standards possible.
By way of explanation of the LHA categories, appropriate dwellings can qualify for three performance levels: Silver, Gold or Platinum. Performance levels are assigned upon being expertly judged against 15 different and stringent criteria. A minimum of eight criteria must be satisfied to achieve the minimum level (Silver Accreditation) and Platinum Accreditation is the most onerous level to achieve.
We understand that this is a first-of-its kind for retirement apartments in Western Australia to achieve LHA Platinum Accreditation.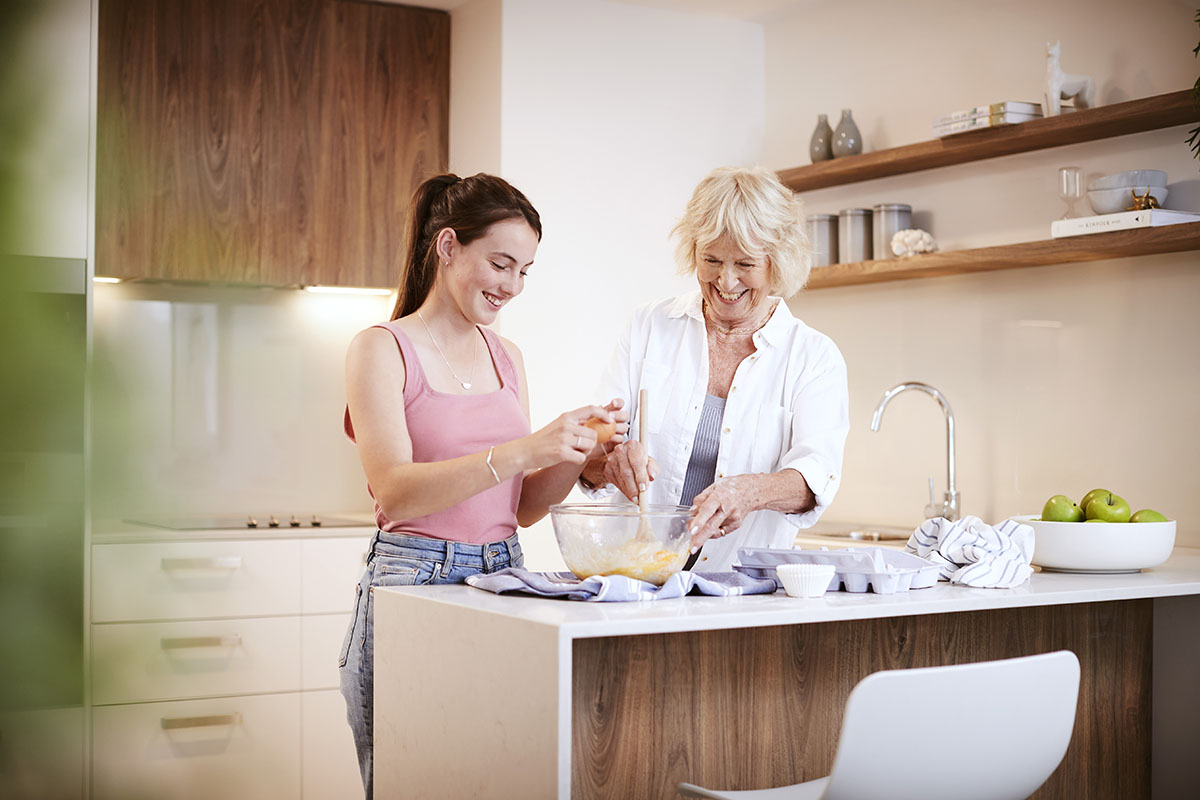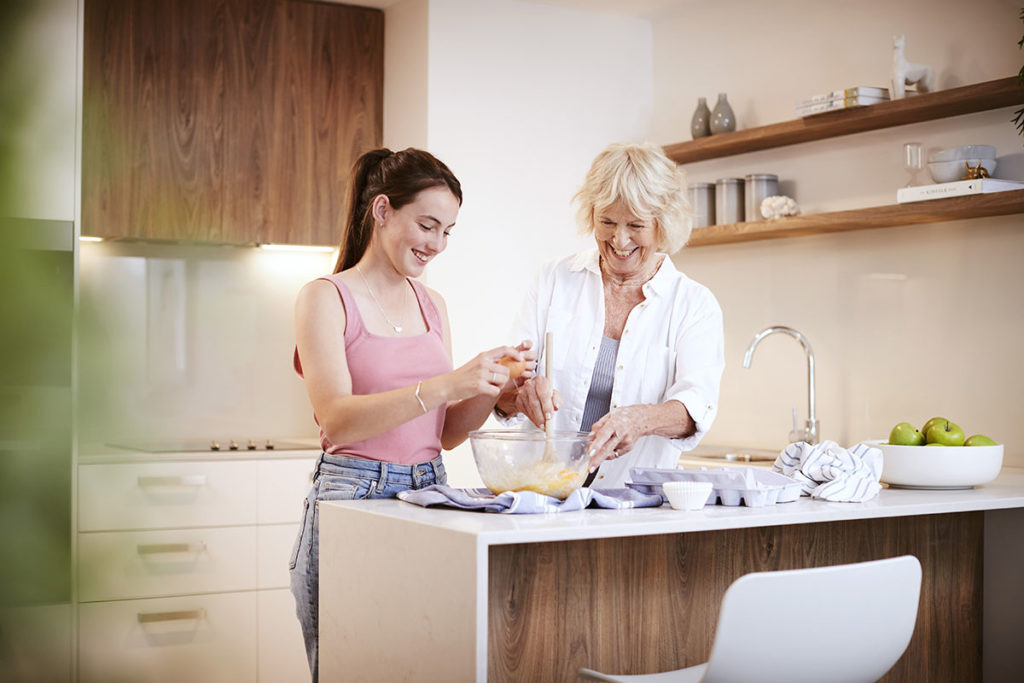 Fully accessible LHA Platinum Design Certified 2 x Bedroom 2 x Bathroom Apartment at The Queenslea Serviced Apartments
What does LHA Platinum Design Certification mean at The Queenslea?
In practical terms, this design means that our Serviced Apartments are easy to enter and navigate in and around, with generous dimensions in all rooms, particularly in the kitchen, living areas, bedrooms and bathrooms. For example, the master bedroom is fully accessible to Platinum Design Standards including with a double bed installed, and the main ensuite bathroom is also fully accessible to the highest standards.
These features make the home easier to carry the shopping, easier for people with mobility challenges, disability or temporary injury to get around, easier to move furniture, easier for the elderly to manoeuvre with mobility aids or carers.
The Apartments also cater for easy and cost-effective adaptation in response to occupants' needs as they might change over time.
What is the LHA assessment process?
In order to achieve LHA certification, a qualified and registered LHA Design Guideline Assessor is required to certify the project during both the design and the final construction phases. LHA Design Guideline Assessors have undertaken specialist LHA approved training by a Registered Training Organisation (RTO) which is governed by the national training regulator.
Unlike all other qualified Industry Professionals which include architects, builders, builder designers, access consultants, occupational therapists and building surveyors, LHA Design Guideline Assessors are registered with LHA.
---
Subject to the ongoing Covid-19 Lockdown arrangements, we are now accepting private consultations for The Queenslea Serviced Apartments in our Claremont Display Suite in the week commencing 8 February 2021.
To book a consultation and a tour of the Apartments, please contact (08) 6280 1900 or click here to book a tour online.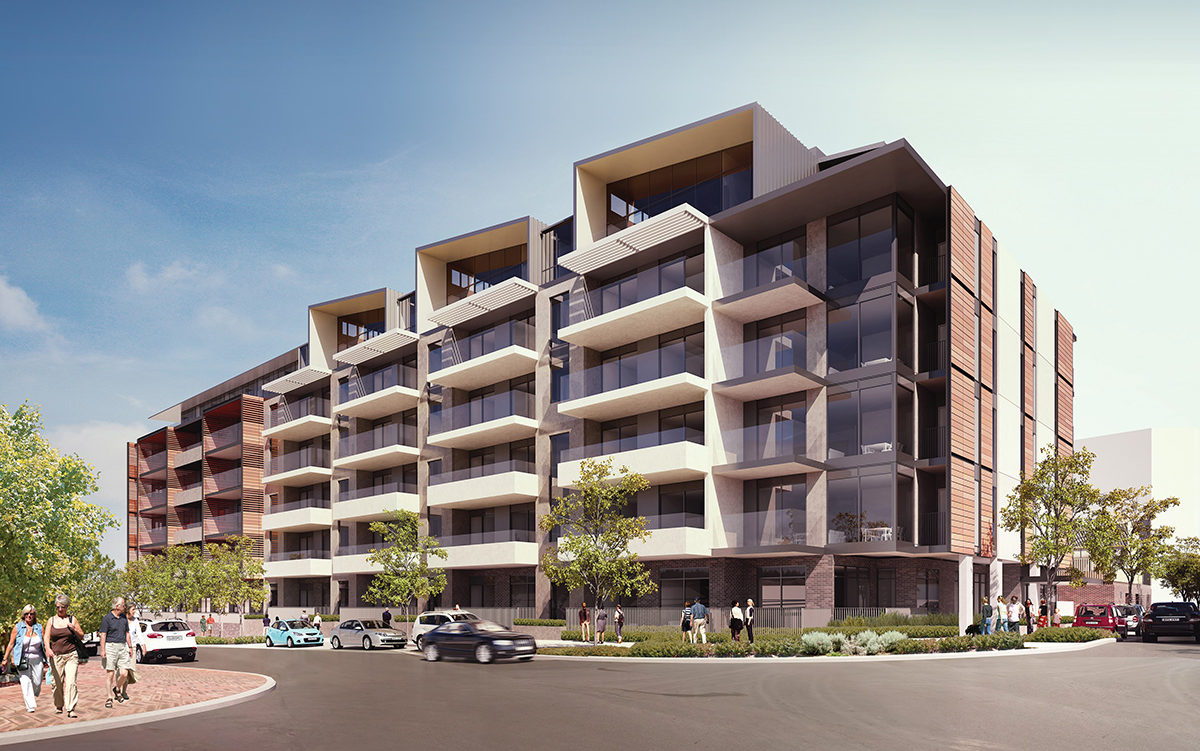 IMPORTANT DISCLAIMER: The Serviced Apartments will be operated under a retirement village scheme in accordance with the Retirement Villages Act 1992 (WA) (Act). Oryx is in the process of arranging for the memorial required under the Act to be lodged with Landgate. Oryx is seeking expressions of interest in the Serviced Apartments from prospective residents. However, until the memorial is lodged at Landgate, Oryx and its agents, employees, related entities and contractors will not be inviting any persons (or their agents) to make applications, offers or proposals to enter into a residence contract, being a contract which creates or gives rise to a right to occupy an apartment at The Queenslea (Invitation), either via any Oryx Communities/The Queenslea website or other form of media, document, communication (whether written, electronic or verbal) or via any means (Material). Nothing in the Material is intended to be, and is not to be construed as, an Invitation.