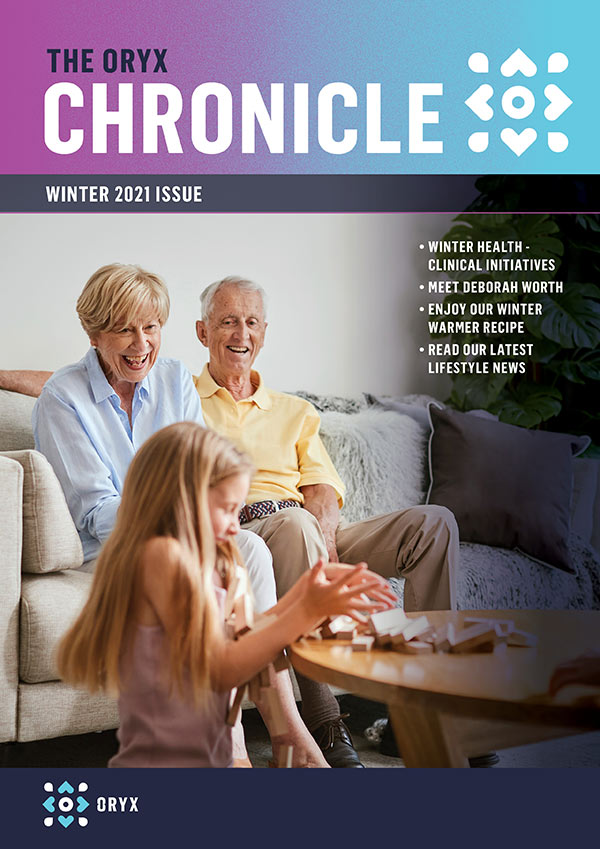 Welcome to The Oryx Chronicle – our quarterly newsletter that keeps you up to date with all the happenings at The Richardson and The Queenslea. In this Winter issue we introduce Deborah Worth; General Manager of Quality and Operations at Oryx, and Alison Rogers; General Manager of The Queenslea Serviced Apartments.
Get to know our feature resident Colin, take a look at some of the entertaining lifestyle activities that our residents have been getting up to and Chef Gerry shares his warming Winter recipe for Roasted baby beetroot soup sprinkled with crumbed feta!
Read more in the latest issue of The Oryx Chronicle newsletter.