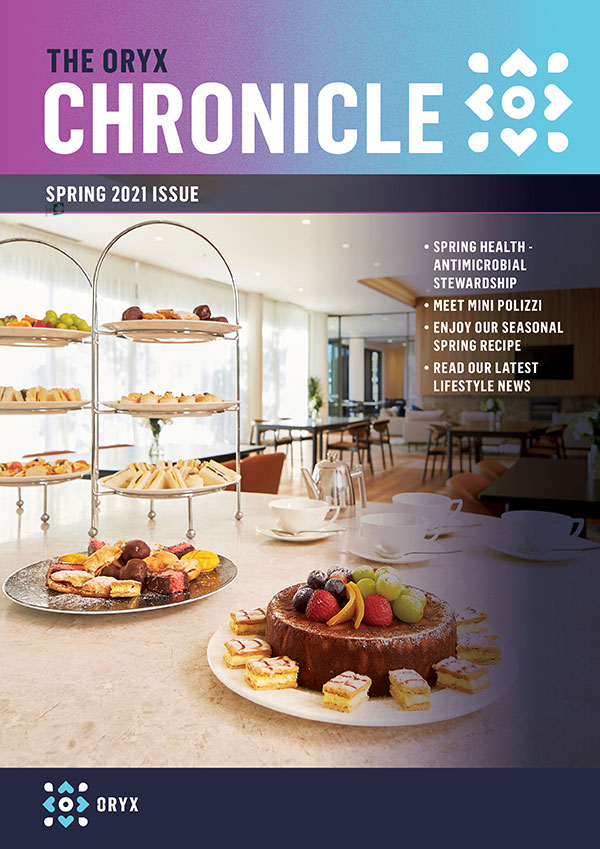 Welcome to The Oryx Chronicle – our quarterly newsletter that keeps you up to date with all the happenings at The Richardson and The Queenslea. In this Spring issue we introduce Mini Polizzi; Admissions Officer at The Richardson, and get to know our feature resident Thelma, who was our very first resident at The Queenslea.
Take a look at some of the entertaining lifestyle activities that our residents have been getting up to, and Chef Manager Savvas shares his delicious recipe for a spring Pannacotta!
Read more in the latest issue of the Oryx Chronicle newsletter.