National Grandparents Day is celebrated on the last Sunday of October each year in Australia, which makes it this coming Sunday, the 30th of October 2022. This special day celebrates the role grandparents play in our lives and society.
Grandparents Day dates back to 1956 when an American mother named Marian McQuade was helping to organise an aged care celebration. While doing this she became aware of the many aged care residents who were missing their families, so she wanted a day for everyone to honour all grandparents and bring the generations together.
While Grandparents Day has been celebrated for some years now around the world (the dates may differ by country), in Western Australia we celebrated our first Grandparents Day in 2012.
Here at Oryx, we like to think of every day as Grandparents Day! We love welcoming our residents' family and friends to spend time at their home at either The Richardson or The Queenslea.
We hold weekly happy hours which create the perfect ambience for our guests to indulge in both pleasant conversation and the consumption of delicious morsels of food created by our chefs – everyone always enjoys a great time!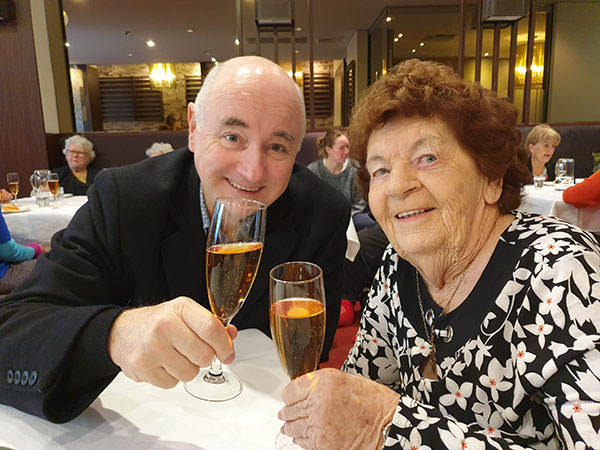 Here are 5 more ideas on how you can celebrate National Grandparents Day this year:
1. Share Family Stories & Pictures
Spend an afternoon talking and looking back at history. Use this time to learn more about where and who your family are. Our older generation hold such a wealth of knowledge and it's great to encourage them to look back on their memories.
And likewise, being able to tell and show your grandparents about what's happening in your life can bring a real smile to their faces. Just wait until after you have left, they'll be telling every single person about all the amazing things their grandchild has been up to.
2. Teach each other or learn something new
You're never too old to learn!
Why not take the time to teach each other something new? You never know what you might learn, plus the excitement of learning something new can be invigorating. Or why not do something either of you have done before, how about a cooking or art class? Or maybe trying a new sport like pétanque.
Although you may face some extra difficulties at 30, 50 – or 90 – your brain still has an astonishing ability to learn and master many new skills, whatever your age. And the effort to master a new discipline may be more than repaid in maintaining and enhancing your overall cognitive health.
– BBC
3. Revisit or discover a new spot in Perth
There are many wonderful spots to take grandparents in Perth. As The Richardson is so close to Kings Park, this is one of our favourite spots – especially when all the flowers are blooming. Take a stroll around or have a picnic. There are wheelchair-accessible picnic areas too. Our residents at The Richardson recently enjoyed a visit to Kings Park, just check out the delight on their faces!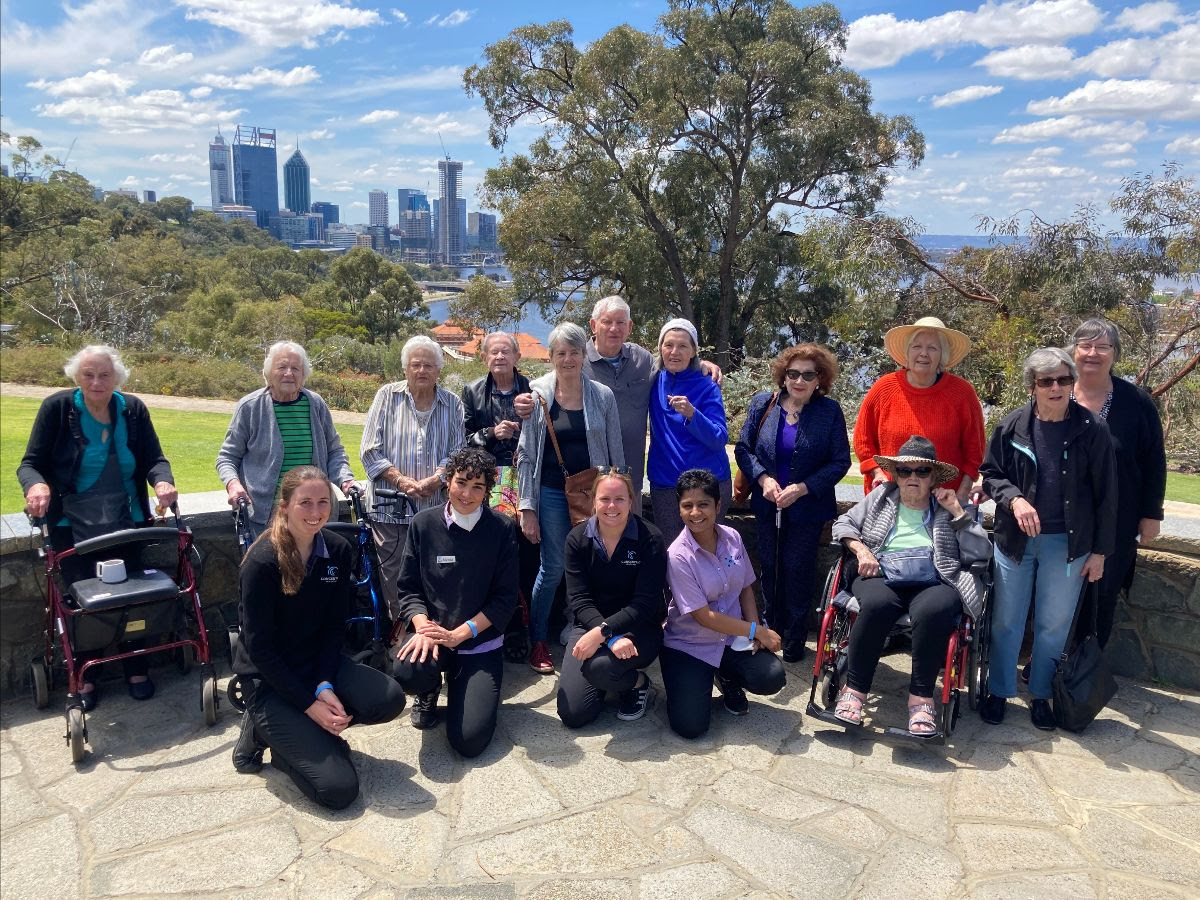 The Queenslea is on the doorstep of the Claremont Quarter shopping precinct, and Mary Street Bakery is just around the corner where you can enjoy one of the best brunch spots that Perth has to offer.
For more great ideas, check out Perth Is Ok!'s The Best Places To Treat Your Grandparents Around Perth article.
4. Solve puzzles, crosswords or sudoku together
We love a bit of problem-solving and we believe solving things like crosswords and sudoku helps challenge the mind. Oryx residents can often be found playing scrabble together or engaging in a game of mahjong or bridge.
5. Enjoy a meal together
As they say, "food tastes better when you eat it with family". Why not organise a long-lunch to eat, catch up and simply create great memories. You could either cook a special meal or dine out at one of the many fantastic restaurants in Perth, check out this list of Best Restaurants to Eat in Perth.
We hope these ideas give you some inspiration for celebrating National Grandparents Day this weekend, or any day of the year with your loved ones.
---
If your grandparents have made The Richardson or The Queenslea their home and you want to organise something special for them, please don't hesitate to contact us.