< Back to News
Gardening in a Retirement Community – Wendy Weaves Her Garden Wonder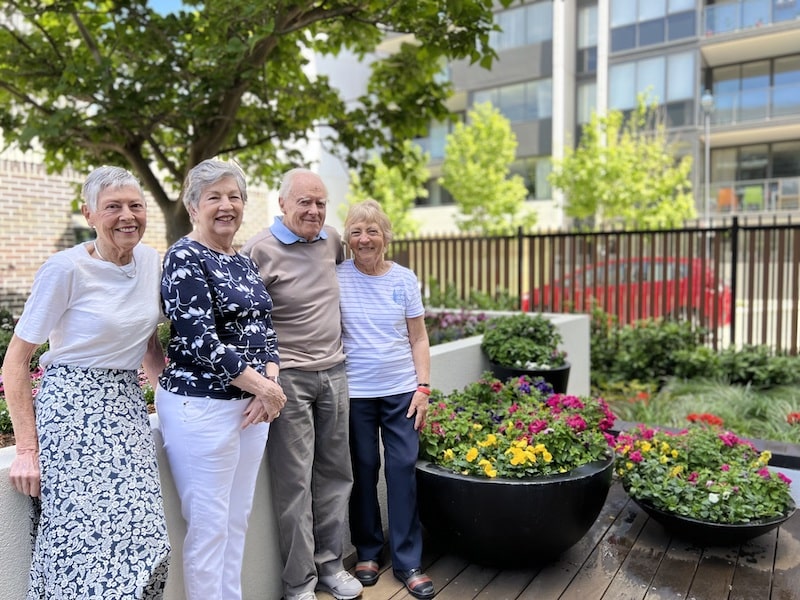 Residents of The Queenslea Retirement Living Apartments have been busy over the past few months designing, procuring and constructing a magnificent new garden for their community to enjoy.
With The Queenslea opened just on a year, residents saw an opportunity to establish a special garden for their plants to flourish and decided to take matters into their own hands and create the ideal space themselves.
The project, led by resident (and former horticulturalist) Wendy Atherden became a labour of love as a troop of residents gathered to conceptualise their beautiful new garden. Encouraged and supported by The Queenslea Retirement Living Apartments Manager, Alison Rogers, plus with the financial support of parent company, Oryx, planning began.
"It has been a huge amount of work," Wendy said.

"I designed the gardens, estimated the approximate cost, and made a list of suggested plants, then it was time to get down to physical work."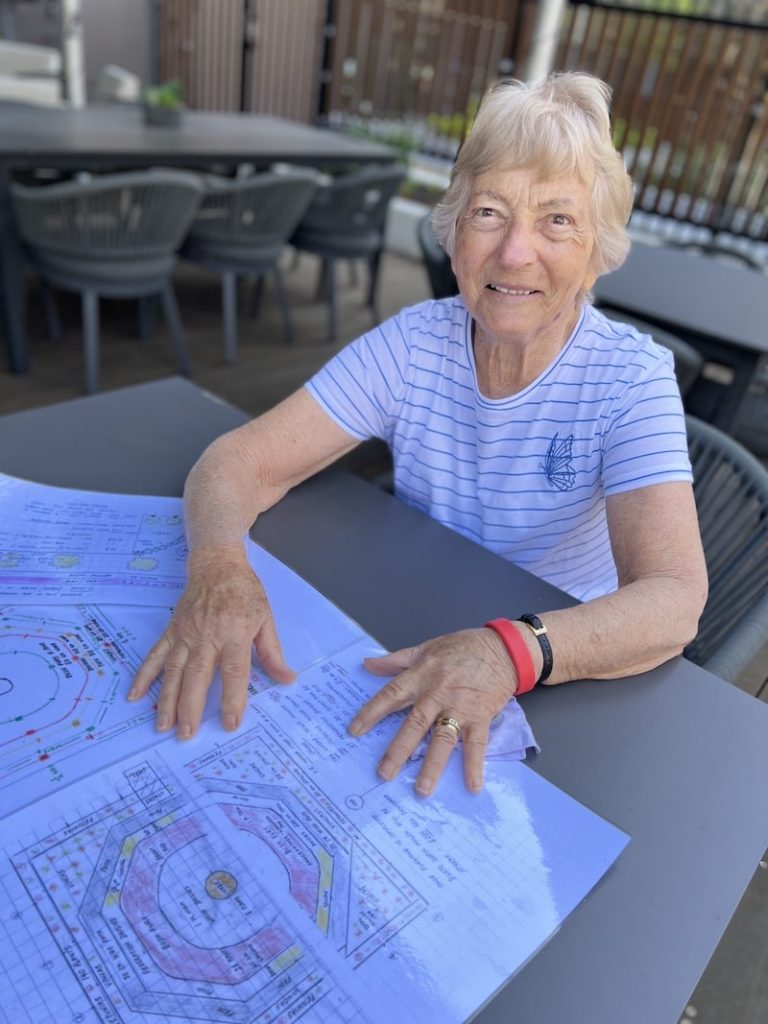 Wendy's husband, Gerry along with two other Queenslea residents, Lynette Kirkland and Christine Grayson rolled up their sleeves to help bring the garden to life, whilst other residents provided input on preferred flowers, plants, vegetables & herbs for the veggie patch.

The garden project has subsequently shaped a real sense of family and fostered new friendships within their community.
"One of the best aspects of this project has been working on this with my husband, Gerry plus two of my neighbours which have become close friends, Lynette and Christine, who have also taken so much pride in the gardens. We have worked together, with a lot of laughter, as an excellent team", Wendy professed.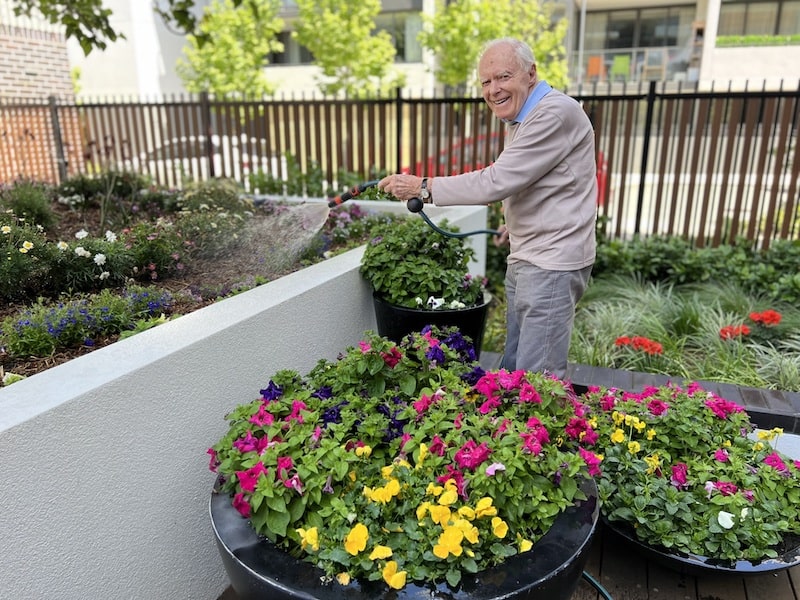 Moving to a new environment and making new friends later in life can be a daunting proposition but the friendships that have grown over the course of this project has made settling into their brand new apartments, located in the Claremont-on-the-Park precinct, a smooth transition to retirement living.
"I love living at The Queenslea, the people, the company, there's a real comradery here" Christine Grayson enthused, while Lynette Kirkland says "The location is excellent, our apartments are lovely and Alison is great at arranging activities and getting us all together".
They both agreed that weekly Friday night drinks was a favourite amongst all the residents and as the weather improves they now have a splendid garden to enjoy a cheeky wine in too.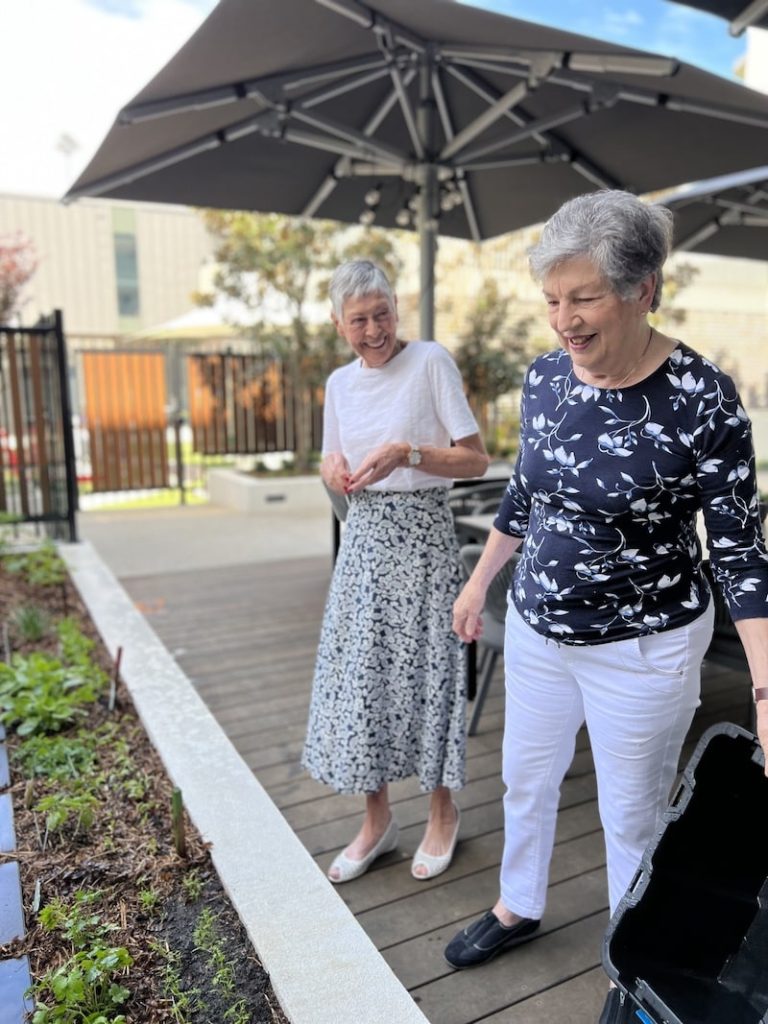 Not only has the garden project been appreciated by the residents and staff at The Queenslea, children from neighbouring Early Learning Centre at Ngala have taken an avid interest in the garden too. Watching through the fence, the children have observed the progress of the garden and now that it is complete they will be heading over for a little morning tea and a proper tour of the gardens.
The Queenslea retirement apartments, located in the vibrant Claremont On the Park community, have a Platinum certified 'Ageing in Place' design with fully accessible, independent living and a seamless transition into aged care if and when required – meaning you will never need to move again. Book a tour today!