This week the Prime Minister advised that all Australian's over 70 should practice 'self-isolation at home to the maximum extent practicable for Australians'.
We understand the impact of not having physical contact with family and friends, and whilst we cannot replace visits from loved ones, here at The Richardson we have put a number of measures in place to help our residents stay connected. These include growing our Lifestyle team and resources to assist with social distancing and hygiene requirements during activities and provide additional one-on-one sessions for our residents. You can read more about ways our aged care residents are staying connected here.
To further support our residents during this time of physical isolation from loved ones we are pleased to advise that we have installed;
The Window of Love.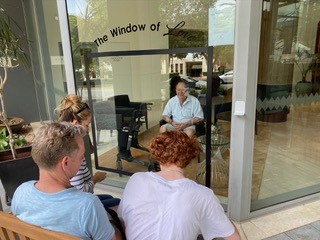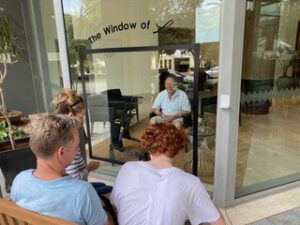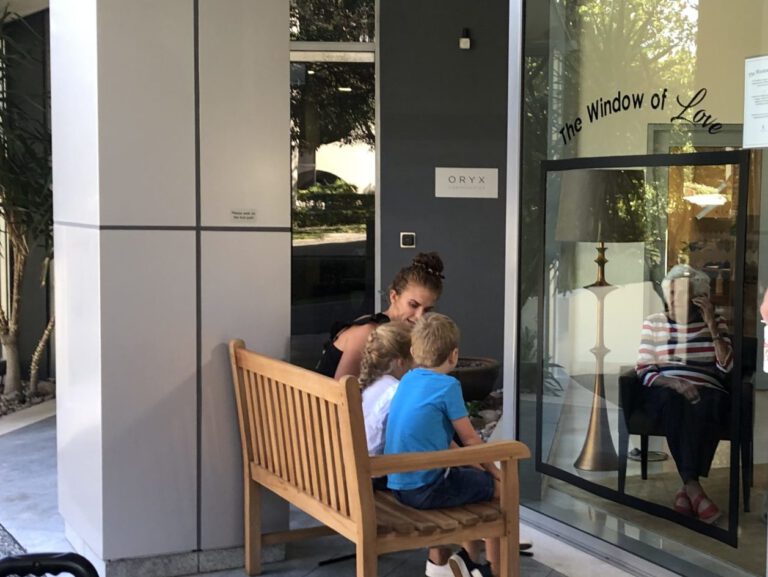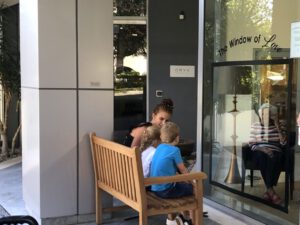 At the entrance to The Richardson we now have a designated area for our residents to see their family and friends in real time, whilst speaking to them via their phone or our phone service.
We have had a number of families use the window already and the feedback has been extremely positive including the comments below:
"This window is my saviour, I really appreciate it being here"
"I love this – it is a very good idea. Thank you for all your hard work"
"It is so lovely to see my family this way, thank you for organising it"
If you wish to book time at the window with your loved ones please speak to Concierge on (08) 9381 2800.
---
As always, the safety and wellbeing of our residents and staff is at the center of our decision making and we sincerely thank you for adhering to our stringent measures.
Guidelines for using the window are as follows:
No ad hoc visits. All visits must be booked through Concierge.
Visiting times are on the hour during Concierge hours for a maximum of 30 minutes. This will allow enough time for our team to sanitise the seating area and window between visits.
Maximum of one household or two visitors per booking, as per government outdoor gathering restrictions.
Visitors are to use the hand sanitiser provided when they arrive and as they leave The Window of Love.
Visitors must follow social distancing and hygiene guidelines including coughing into their elbow and dispensing of any tissues/rubbish.
The Window of Love will continue unless there are further changes/directives from the State or Federal Government or if people do not abide by these guidelines to keep our community safe.
We look forward to seeing you at the window!
---
For the latest COVID-19 information and facts you can download the Australian Government Coronavirus App via the App Store or Google Play here or add the Australian Government Coronavirus number +61 400 253 787 to your WhatsApp contacts.
If you have any questions or concerns please don't hesitate to contact our General Manager, Joseph Bender on (08) 9381 2800.