Upon joining The Queenslea community in November last year, Deb embraced our on-site Vitality+ Gym with an unwavering commitment to her rehabilitation journey. Her dedication was palpable from the moment she stepped foot into the gym during her very first week at The Queenslea.
Demonstrating remarkable dedication and consistency, Deb actively participated in gym sessions on nearly a daily basis. Her main objective was to liberate herself from her walker, which served as her mobility support. Her tenacity and progress towards this objective has been astounding.
Deb's workout routines encompass an array of activities, including lower limb and upper limb strengthening exercises, as well as balance-enhancing drills that utilise the gym's diverse equipment.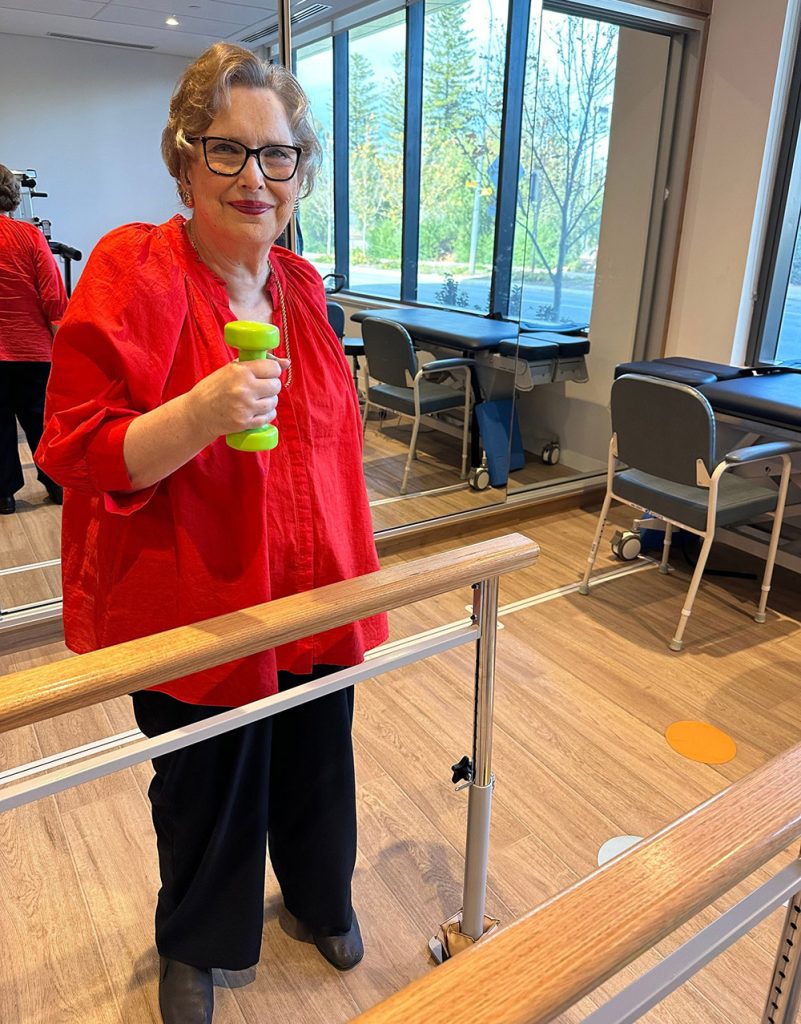 Notably, Deb focused intently on regaining her independent walking abilities. With the steadfast support of our allied health team, she has achieved the remarkable feat of walking up to 70 metres unassisted during her sessions, leaving her walker behind. This progress has not only improved her gait and mobility but has also elevated her capacity to transfer, sit and stand from chairs, substantially enhancing her balance and reducing the risk of falls.
Deb's steadfast dedication to her rehab and Vitality+ Gym sessions fills us with immense pride. Her vibrant energy infuses the gym with positivity, as she warmly greets and engages with fellow participants.
In her own words, Deb shared, "The Queenslea has been a fortunate chapter in my life. Forming deep friendships and embracing new connections has been a joy. Joining the Vitality+ program upon arrival was an encouraging step, and my gym experience has been incredibly rewarding. With good company, the journey feels much shorter."
Deb's journey exemplifies the spirit of resilience and community that defines The Queenslea and the Vitality+ model, inspiring us all.
---
Oryx's Vitality+ model is proud to be able to offer rehabilitation to both permanent and respite residents. Our restorative approach available to every resident is unique to residential aged care and improves the lives of our residents, enabling them to reach their goals.
To find out how our health and wellness services can benefit you are a loved one, contact us to discuss your care needs or Book a Tour online.