"We must find time to stop & thank the people who make a difference in our lives" ~ John F. Kennedy
Friday 7th August 2020 is Aged Care Employee Day, an initiative by Leading Age Services Australia (LASA) to say #thanksforcaring to each and every team member involved in caring for the 1.3 million older Australians receiving home care or residential care services.
At Oryx Communities, we understand how important it is to thank the heroes of our industry and recognise the achievements of employees who make a significant difference to the lives of the people they work alongside and support.
Residents and families at The Richardson can nominate exceptional staff for our monthly GEM Award which acknowledges employees who 'Go the Extra Mile'.
We thought it would be fitting to share with you (just a few) of the stories of our GEM Award recipients: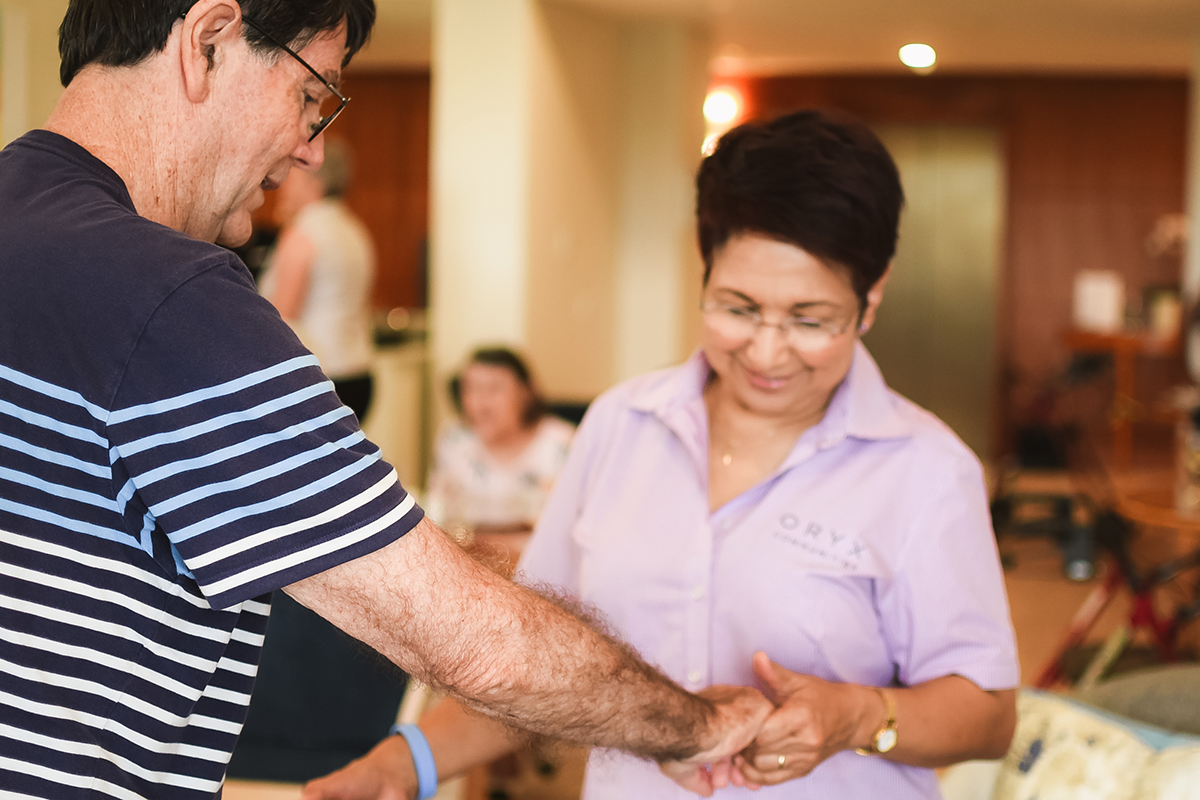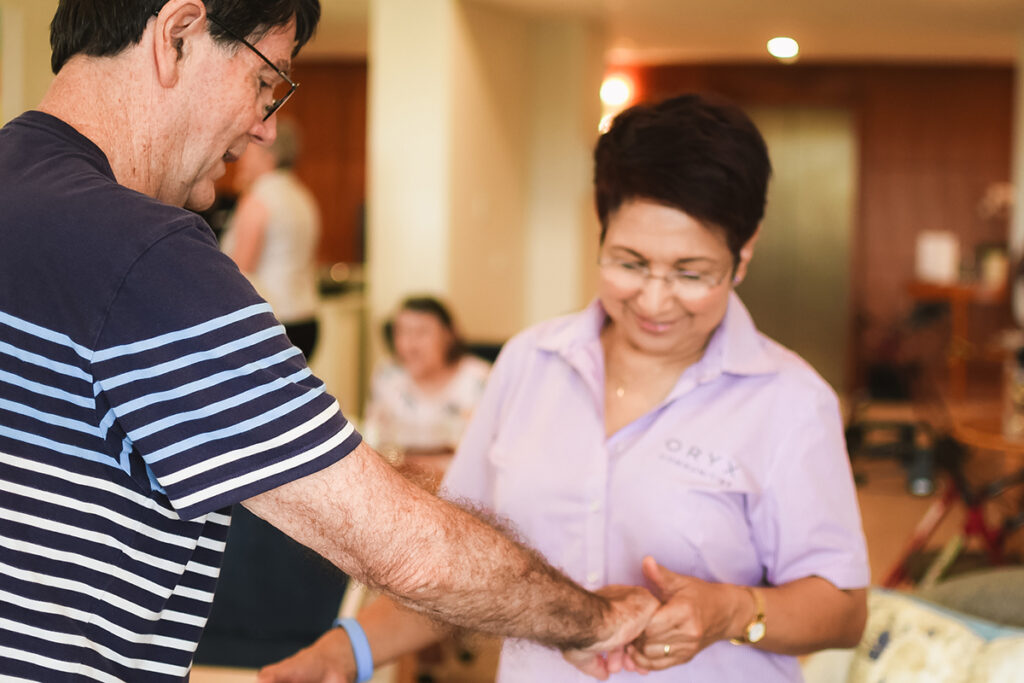 Aureen, The Richardson Lifestyle Coordinator
"I have been involved in the aged care industry for over twenty years. My journey began as a Physiotherapy Assistant where I was fortunate enough to be trained by expert Physiotherapists; working one on one with them to help residents maintain mobility and range of movement.
Throughout my career my employers have provided frequent learning opportunities allowing me to develop a varied skill set within the industry. For example, I have been trained by exceptional Occupational Therapists and a Speech Pathologist, all of whom were generous in sharing their time and knowledge with me. I love learning, so to be given such opportunities is one of the reasons I work in this industry. The other being that I love what I do; I'm never bored and there are never enough hours in the day. What drives me to do this work? It's soulful and purposeful, I am of service to others, I get to be creative every day and sometimes I make a difference. Best of all, I spend my days with interesting, knowledgeable people who have lived, loved and experienced so much. Is this not the best job ever?"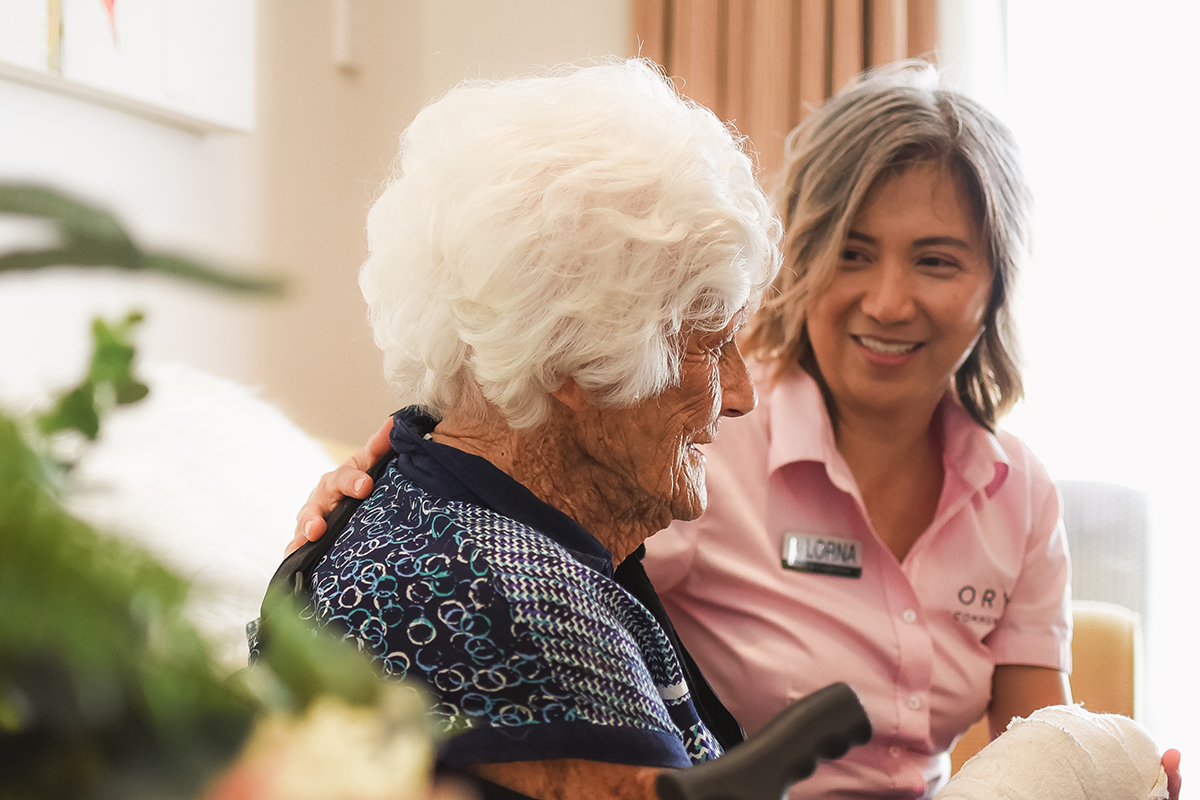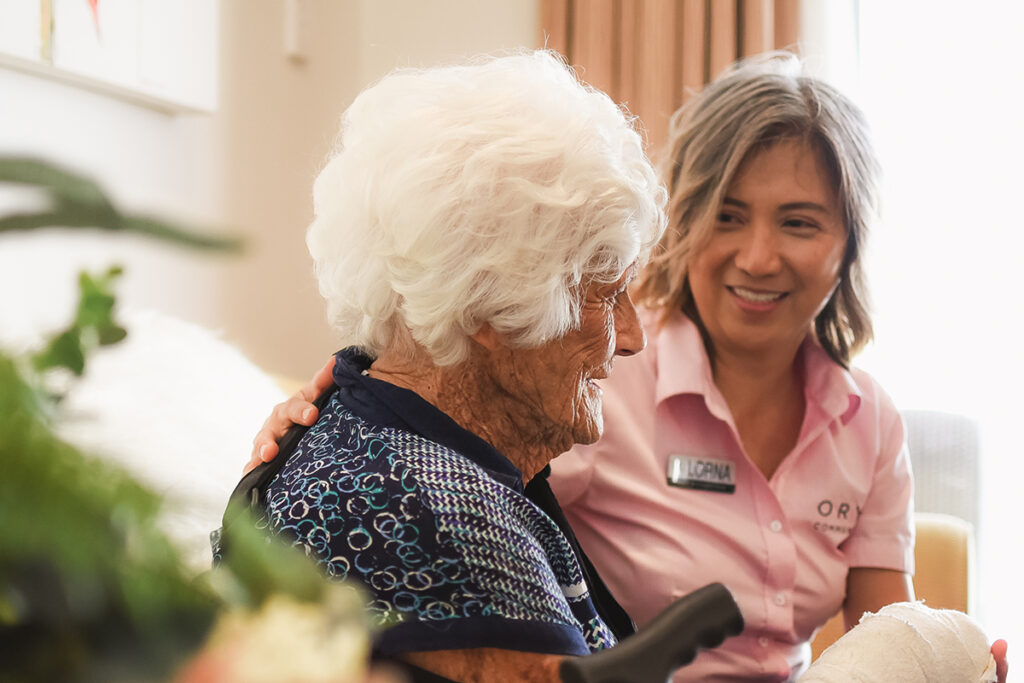 Lorna, The Richardson Carer
"I am passionate about the quality of care and attention I provide our residents at The Richardson. Each resident has different requirements, and as we get to know each other I enjoy learning about them and their personality, responding to their individual needs, finding ways to please them and make them comfortable in their new home; bringing a smile to their face. I enjoy being involved in the lifestyle sessions as I build new friendships and help the residents engage with each other. Our residents respond positively to music and sing-song so I like to play the guitar and lead them in songs from bygone days. Many residents also respond well to creative activities such as knitting and creating flowers from paper. For mental stimulation we have fun playing board games and when it's time to relax a good old-fashioned movie is always enjoyed. At home during the late afternoons you may find me sitting on the balcony with a canvas and water-colours. On other days a play in the park opposite home with our dog is always enjoyable and a good way to relax with my family."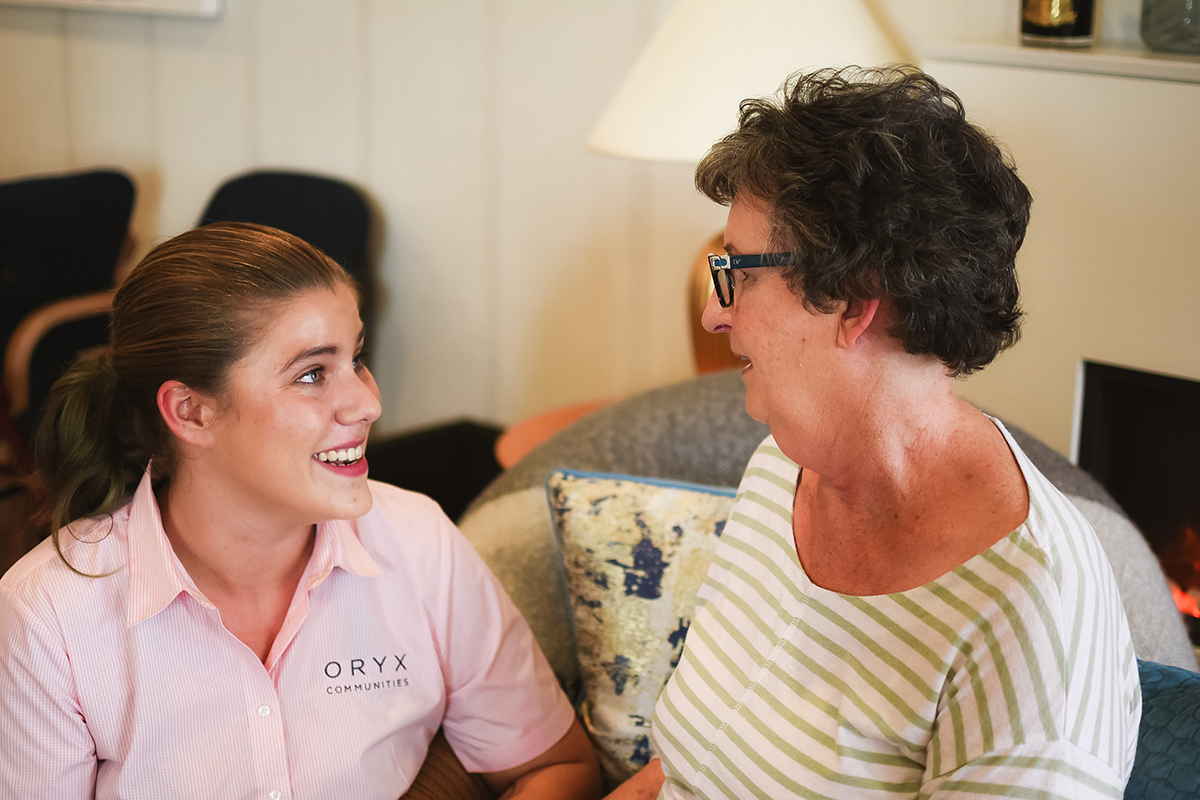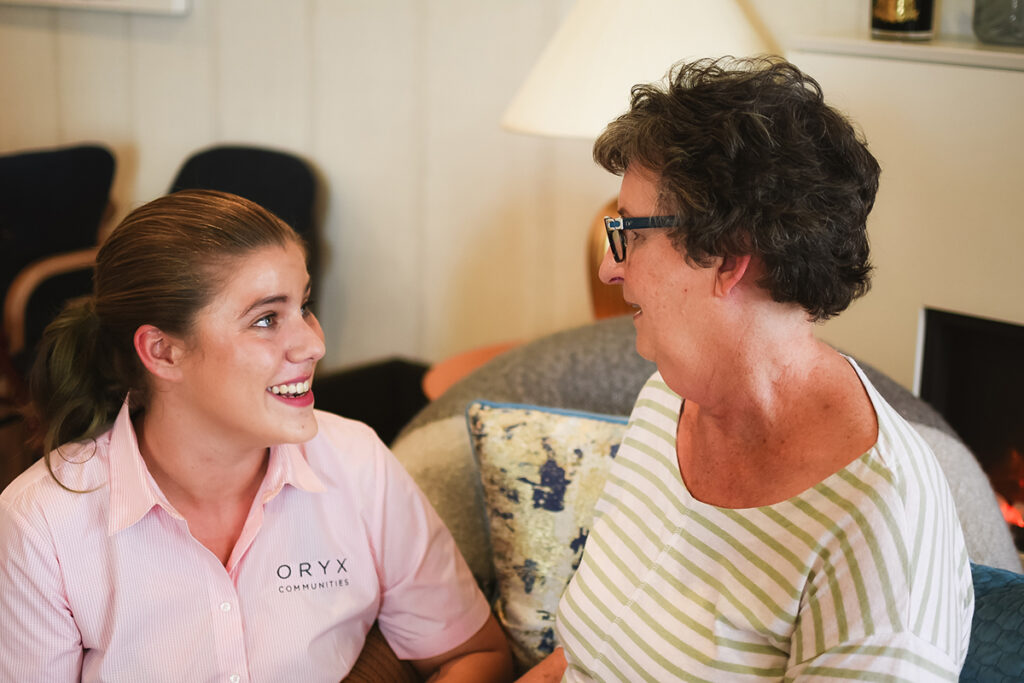 Sarah, The Richardson Housekeeping & Concierge
"Initially, I worked in real estate for five years in both property management and sales. I learnt a great deal in regards to keeping happy clients and always trying to go above and beyond for them. Through my experience as a Property Manager I realised good cleaners are hard to find, so I left real estate to start my own cleaning business. I'm passionate about helping others, (and a bit of a clean freak!) so working as a cleaner seemed an appropriate choice. I've always been interested in the health care industry, and when the opportunity arose to work at The Richardson Aged Care, I jumped at it – and I'm so glad I did. I began working here in 2018 when the residential aged care build and renovations were being completed. I'm very grateful to be part of The Richardson's continuing journey; getting to know everyone along the way and helping to make each day here a happy one. I've met and learnt from some amazing people and continue to learn something new here every day. When I'm not cleaning your rooms or greeting you downstairs at Concierge I'm usually enjoying the great outdoors, whether it be hiking, swimming, camping, dirt bike riding or just relaxing on our patio with a good book, my boyfriend and my cat Diego."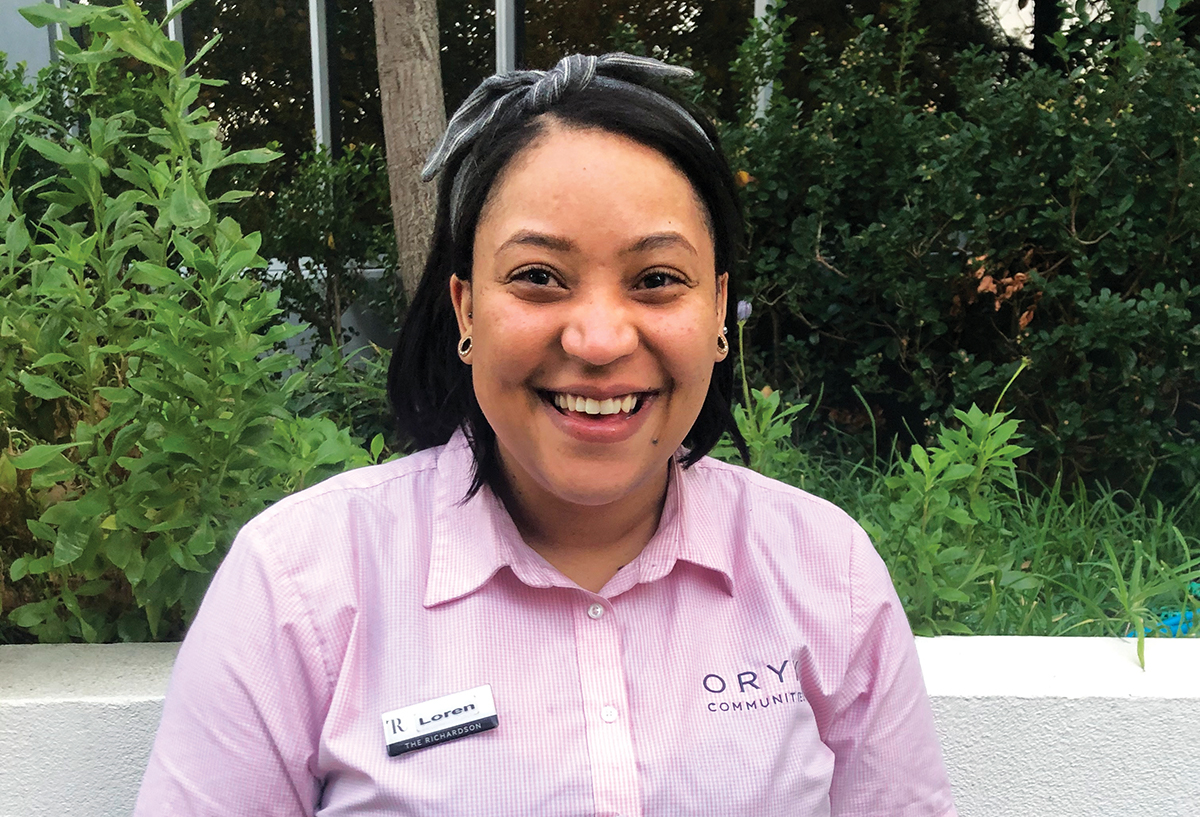 Loren, The Richardson Carer
"I've worked in aged care almost 8 years and previously mental health/disability for 6 years. I must say, I loved helping and caring for people right from the start. Initially, I began my career working in restaurants and hotels as a chef, however, I decided I wanted a change after becoming my mother's carer prior to her passing. I have been employed at The Richardson Aged Care since we first opened and it has been a pleasure. I enjoy looking after the elderly and learning about their life experiences and what brings them happiness. I find working in aged care rewarding and love the fact that it enables me to learn something new every day. When I'm not at work you can usually find me in my kitchen creating new dishes!"
We're so proud of our staff and the exceptional care and support they ensure we provide every day. Please join us in a round of applause – and don't forget to thank an aged care team member on Aged Care Employee Day. #Thanksforcaring
If you wish to speak to someone about your situation or that of a loved one, or would like to book a tour through The Richardson, please don't hesitate to contact us on (08) 9381 2800.