< Back to News
5 ways to stay connected and entertained during COVID-19
Whilst everyone is adjusting to a 'new normal', with many people finding themselves in self-quarantine, working from home or isolated from friends and family, it can be difficult to think of new and creative ways to keep ourselves and our families entertained while staying safe at home.
The well-being of our residents here at The Richardson remains our upmost priority and in this new and challenging environment, we have recognised the need to adjust our lifestyle program to ensure our residents remain stimulated on a mental and physical level. We have increased our lifestyle resources to make certain our resident community are entertained, engaged internally and have the opportunity to create, develop and sustain meaningful friendships with staff and other residents within their home.
Whether you enjoy live concerts or shows, travelling to exotic or historic destinations, visiting a zoo or going to the Opera, there is no reason why you can't still partake in these activities… from your living room!
We have compiled a list of 5 ways to keep you and your family entertained at home during COVID-19:
1. WATCH A CIRCUS SHOW
Immerse yourself in the magical world of Cirque Du Soleil. Watch their 60 minute special from their latest show on your personal device or cast it onto your TV – dim your lights, make some popcorn and escape into the awe-inspiring show!
2. GO TO THE OPERA
Enjoy the wonderful art-form that is classical music and opera from one of the many Australian and International Symphony Orchestra's streaming Live performances to your living room.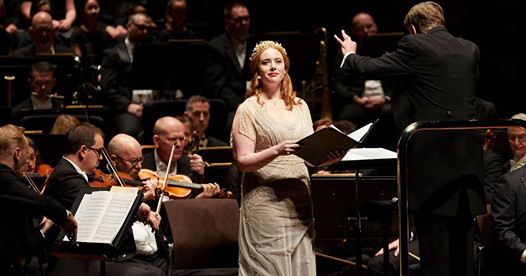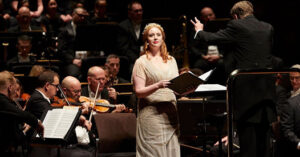 The Melbourne Symphony Orchestra are streaming Live Performances Free every evening at 7pm on their YouTube channel here. (Photo: facebook.com/MelbourneSymphony/)
New York's Metropolitan Opera is live streaming a different encore performance each day on its website. Performances start at 10:30am AEDT and are available for 23 hours.
3. VISIT A ZOO OR AN AQUARIUM
Ever wanted to go to a World-famous Zoo? Well now you can!
See the Tigers, Polar Bears or Penguins in action at the San Diego Zoo via their live web-cams.
If you want to visit a Zoo closer to home, Zoo's Victoria have set up Live web cams at The Melbourne Zoo and Werribee Open Range Zoo.
SeaWorld Orlando's website includes a tour of Discovery Cove and the option to 'ride' the steel roller coaster Mako.
At the National Aquarium in Baltimore you can walk through tropical waters to the icy tundra in this floor-by-floor tour of the famous, Baltimore-based aquarium.
4. DISCOVER A WORLD-RENOWNED MUSEUM OR ART GALLERY
Explore one of the many amazing museums or art galleries in a city you may only dream of visiting.
Fancy a visit to the world famous Louvre in Paris without the crowds? Take a virtual tour through the museum's exhibition rooms and galleries.
View some of Picasso's works or some of the other 625 artists displayed in The Guggenheim Museum's online collection.
Lose yourself at the Smithsonian National Museum of Natural History. Move at your own pace through this 360-degree room-by-room tour.
5. TAKE IN SOME ARMCHAIR TRAVEL
Residents at The Richardson regularly travel (first-class) to wonderful exotic destinations using our in room, on-demand activities and now you can too…
Walk-through one of Tuscany's most beautiful towns, Pitigliano.
Head to Egypt to explore the Pyramids of Giza on a walking tour.
---
Let's all stay connected, safe and entertained. If you require support or wish to speak to someone about your situation or that of a loved one, please don't hesitate to contact us on (08) 9381 2800.