We have been amazed by the overwhelming response to The Richardson's Window of Love; extensive positive feedback from residents and their families – it even caught the eye of Channel 9 News.
We hope other homes have the opportunity to take up the initiative during this challenging time of physical isolation from loved ones.
We're all in this together.
You can take a look at our coverage below:
Channel 9 News
Featured on Friday 3rd April.
The Sunday Times
Featured in the Sunday Times newspaper on Sunday 5th April.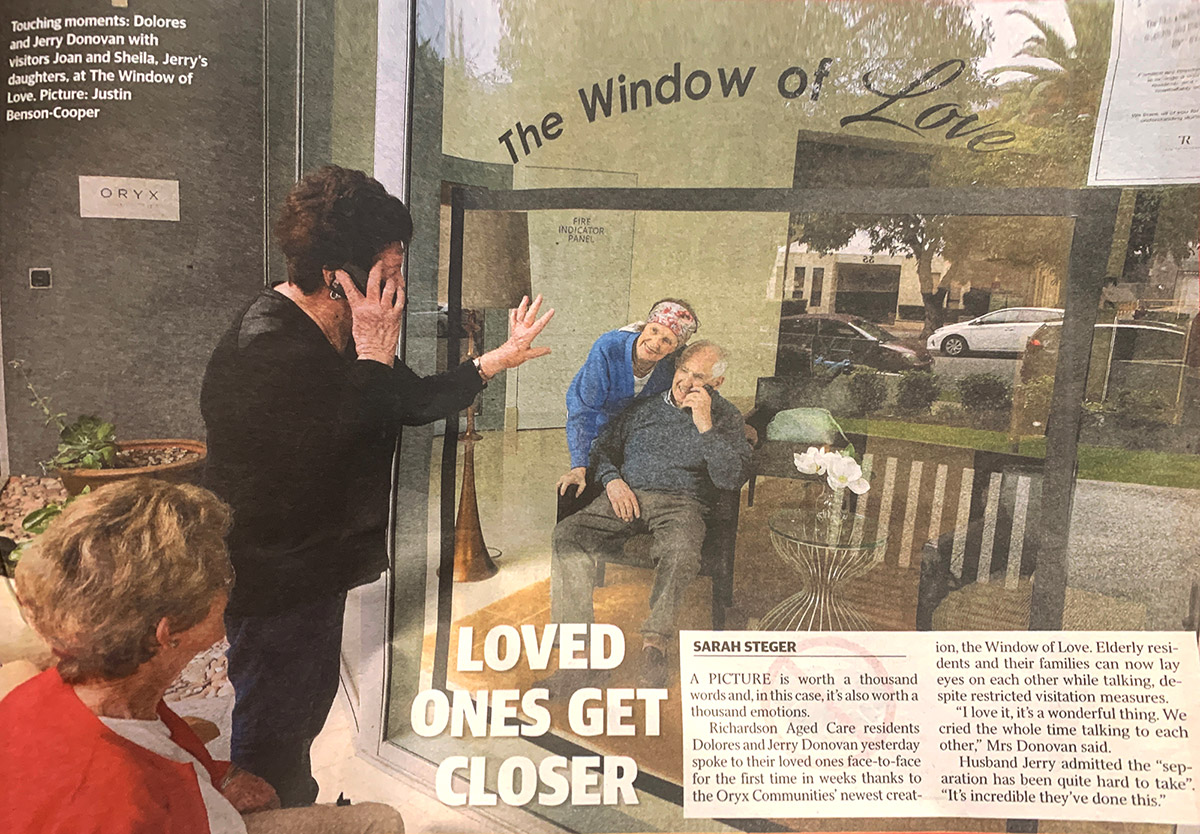 The West Australian
Featured online on Sunday 5th April, read the full article here.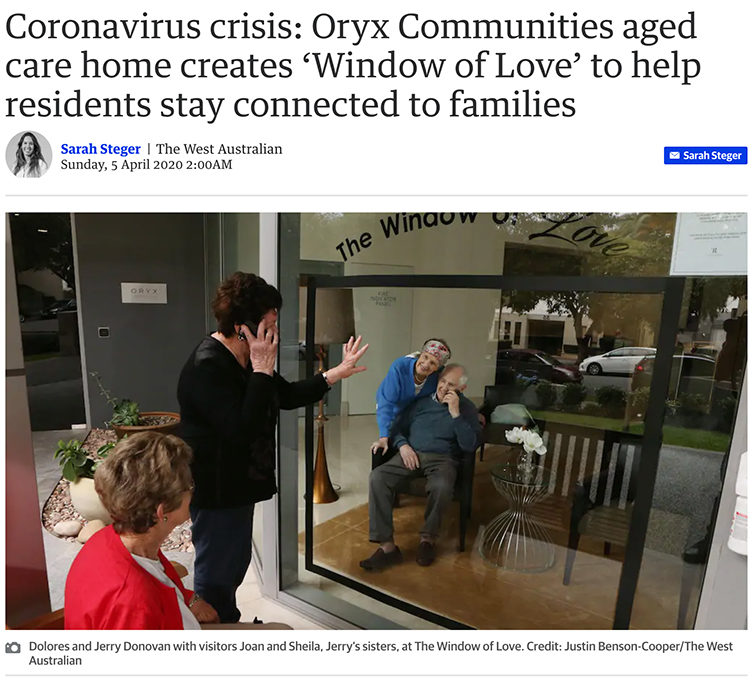 Western Suburbs Weekly
Featured in the Western Suburbs Weekly newspaper on Thursday 9th April.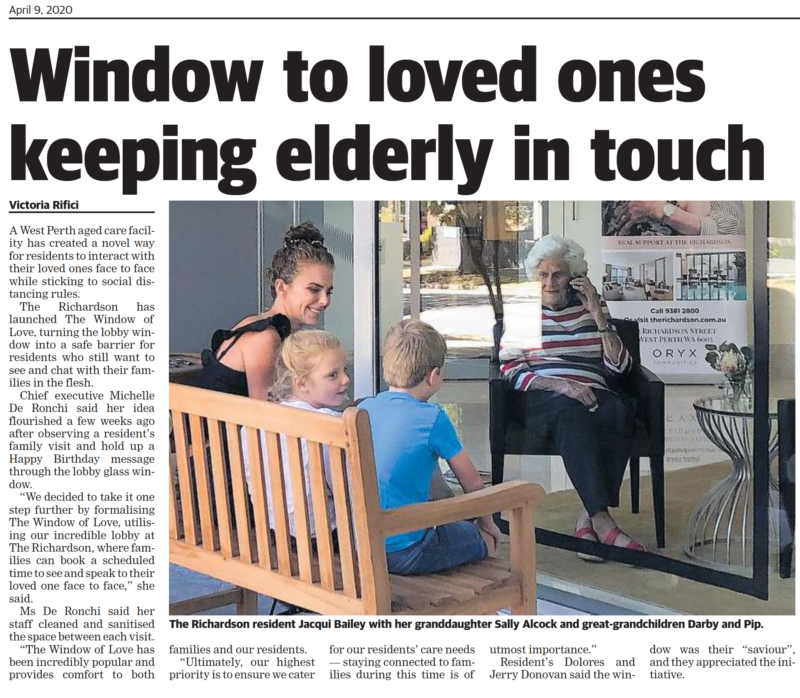 Western Suburbs Weekly
Featured online on Monday 13th April, read the full article here.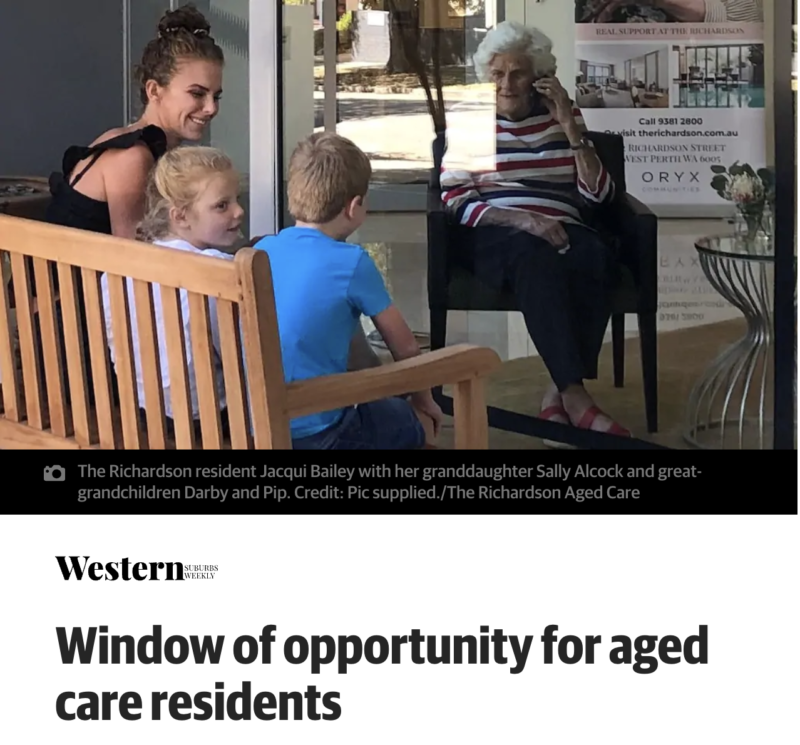 Aged Care Quality and Safety Commission
Aged Care Quality Bulletin #16 April 22 2020, read the full newsletter here.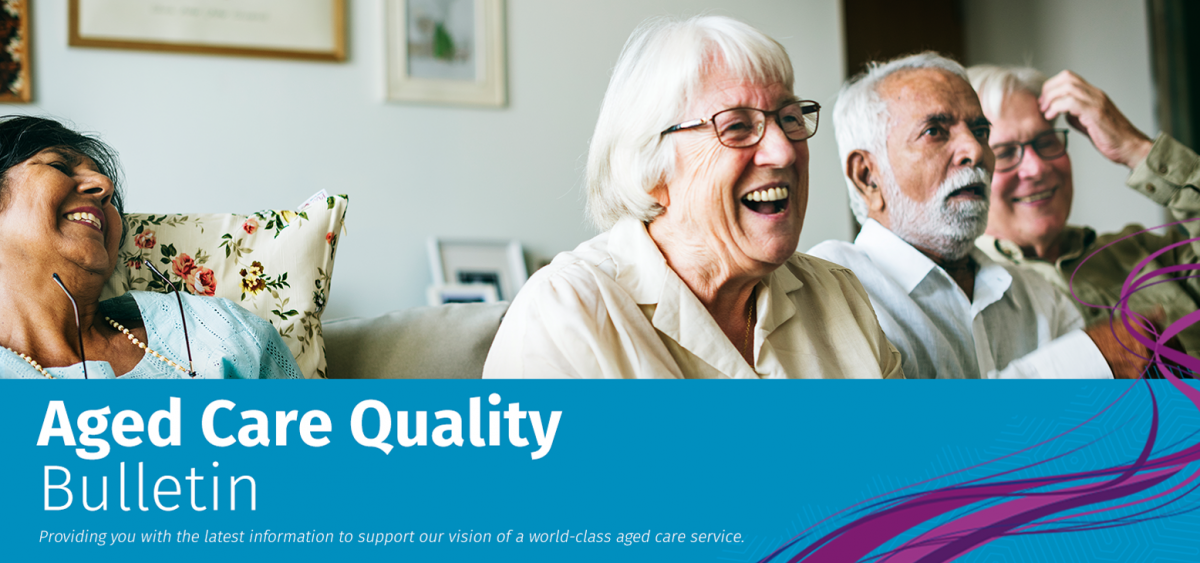 ---
If you wish to book time at the window with your loved ones please speak to Concierge on (08) 9381 2800. As always, the safety and wellbeing of our residents and staff is at the center of our decision making and we sincerely thank you for adhering to our stringent measures – please ensure you read the guidelines for using the Window of Love here.
If you have any questions or concerns please don't hesitate to contact our General Manager, Joseph Bender on (08) 9381 2800.